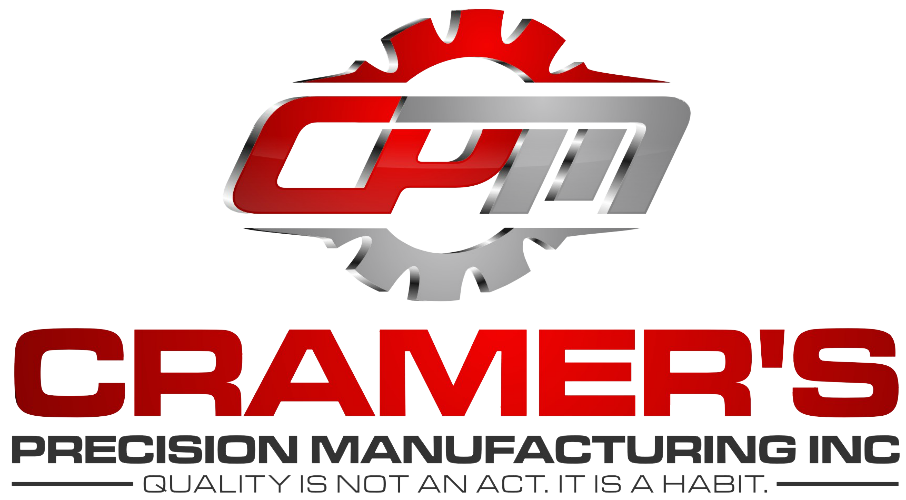 EUGENE, OREGON MACHINE SHOP SERVICES
Are you in need of a reliable machine shop to create prototype parts for your business?
At Cramer's Precision Manufacturing we specialize in precision CNC machining and the creation of prototype parts.
After nearly three decades in business we have perfected the art of creating precision machine parts.
Our team of expert machinists goes above and beyond to ensure that all the parts we create are of the highest quality and are delivered on time both domestically and internationally.
Over the years we have created countless unique prototype parts but we particularly specialize in creating complex parts. Using our top of the line equipment for precision CNC machining we can create the parts you need from a CAD drawing or just the idea you describe to us.
Our Wire EDM Machine allows us to make precise and complex cuts that permit us to create intricate and even delicate parts. We specialize in the creation of precision machine parts used in robotics and over the years have provided made these very parts for numerous clients.
Custom parts for holding and retaining difficult parts, especially glass, is another specialty of ours.
Whether it is holdings for lenses used in lasers or glass parts that require fitted holdings we have perfected the creation of these custom parts.
Recreation of Broken Precision Machine Parts
Another service that we pride ourselves on is the recreation of broken precision machine parts.
Simply bring in the broken part that you need remade and we can machine an all new part and have your machines up and running again.
This is a valuable service for our clients that rely on assembly lines for their business. Assembly lines have numerous complex parts working together to keep the line running smoothly and efficiently.
Should one part break the entire line could go down.
We will not only make the part you need to have your line back to optimum functionality but we can create numerous copies for you to have on hand should the same part break again.
We understand that every minute your line is down in a loss to your company so we will use our precision CNC machining equipment to have the parts you need recreated expediently and have you up and running as soon as possible.
Equipment Parts
At Cramer's Precision Manufacturing we also machine parts for equipment that is out of date or no longer in production.
Frequently when a newer model of machine is created it can become harder and harder to get parts for the older models.
In our top of the line machine shop we will gladly create the parts you require for the equipment you rely on.
Older equipment isn't obsolete in our eyes and we would be honored to help you maintain the machines you rely on.
Quality Products
We, at Cramer's Precision Manufacturing, pride ourselves on quality products.
Our team of expert machinists use top of the line precision CNC machining equipment with skill that simply cannot be found in other machine shops. We are known for our on-delivery to both our domestic and international clients and our quality guarantee.
At Cramer's Precision Manufacturing quality isn't simply an act, it's a habit.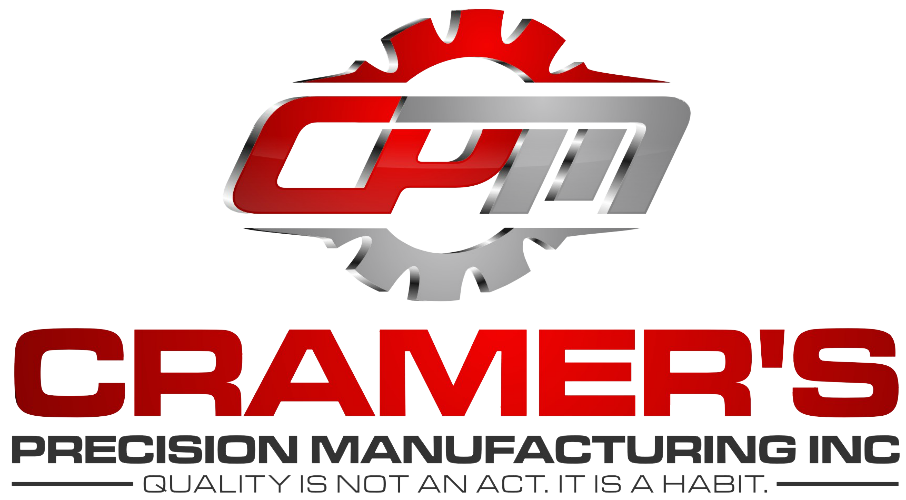 PHONE: 541-747-6704
FAX: 541-741-2538
3564 Olympic St
Springfield, OR, 97478
Had some parts made for my atv their that turn out fantastic. I went in with a part I took off not knowing if they could reverse engineer it like that but they did in only two days. The shop was super clean inside with tile floors and tons of…read more →
This is an excellent shop! Great customer service and top notch machining! Some of the nicest and most approachable folks you'll meet! Even though I'm a small business, they happily fit me into their workflow and treated me just like the big guys.
Cramer's has the customer service and feel of a small shop, with all of the capabilities of a shop you'd find in a much larger market. Their proprietary rubber-to-metal bonding process means that my parts actually work as intended instead of failing due to improper adhesion. Thanks, Cramer's! You guys…read more →
Needed a prototype part for an idea I have been working on. Came in and was impressed by how clean and efficient their factory was. No hard sales pressure just wanted to get the job right. I will be back.