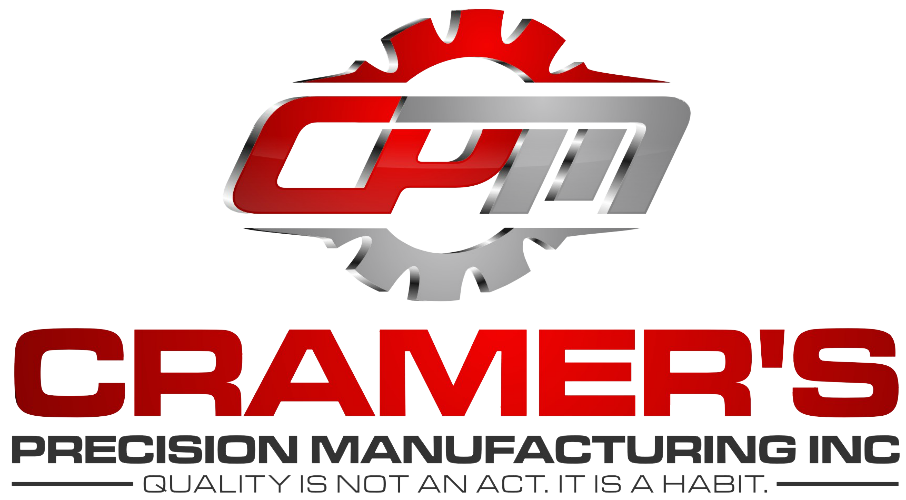 Cramer's Precision Manufacturing in Oregon
– Quality Is Not An Act. It Is A Habit –
Our state-of-the-art 14,000 square foot precision tooling & manufacturing plant is located in Springfield, Oregon. Our in house grinding area is climate controlled and the machining centers are set up for virtually all types of manufacturing in a wide range of materials. This includes laminate rubber, tool steels, plastic, and aluminum and stainless steel. We also stock a variety of materials for short lead times.
Our specialty is fabricating prototype parts and bonding rubber to metal.
High-Quality Machine Shop
Prototype Part Experts
Complex Shapes Manufacturer
Decades of CAD Expertise
Develop Your Idea Into a Design
On-Time Delivery
National & International Customer Base
Made in the "USA" Values
Our customers range from someone local looking for a one-off part to designing and building complex parts for computer, aerospace and automotive applications.
Some of the Machines Available to our Customers:
(2) Okuma MC-V4020 CNC machining center

(1) Haas VF-2 CNC machining center

(1) Haas Super mini mill

(1) YCM XV 560A CNC machining center

(1) Mori Seki MV CNC machining center

(1) YCM N5V10ZA
(1) Haas Tool Room Lathe

(2) Charmilles Robofil wire Edm submersible

(1) Charmilles Sinker Edm 30 Amp

(2) CNC Lathes up to 10″ x 24″             

(4) Engine lathes up to 16″ x 4′

(10) 2 axis Anilam programmable knee mills

(1) Okamoto NC surface grinder 12″ x 24″

(7) Surface grinders

(2) Cincinnati centerless grinders

(1) Parker Majestic ID/OD grinder 10″ x 24″

(2) Heat treating furnace
We constantly evaluate the latest technology and review operation procedures to improve customer support and service. Give us a call so we can bid on your next big idea at 541-747-6704.
We've Received HP's Excellence Award for
Exceeding Their On-Time Delivery Standards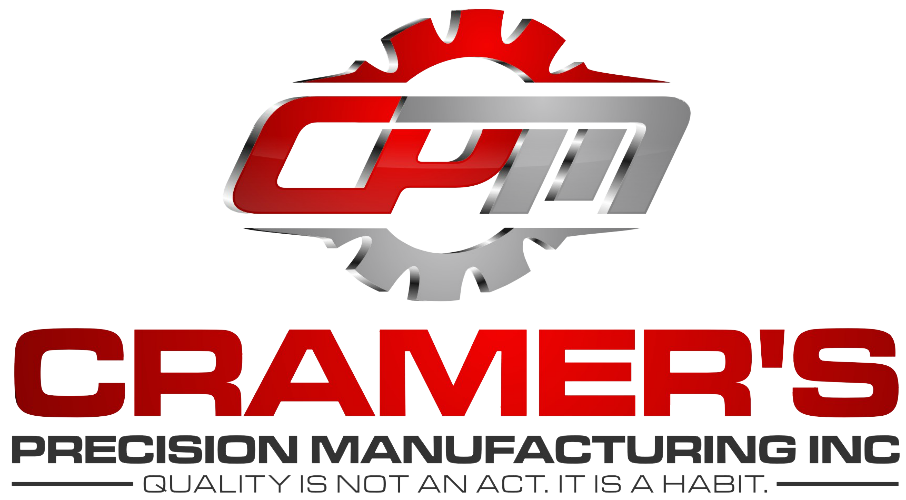 PHONE: 541-747-6704
FAX: 541-741-2538
3564 Olympic St
Springfield, OR, 97478
Had some parts made for my atv their that turn out fantastic. I went in with a part I took off not knowing if they could reverse engineer it like that but they did in only two days. The shop was super clean inside with tile floors and tons of…read more →
This is an excellent shop! Great customer service and top notch machining! Some of the nicest and most approachable folks you'll meet! Even though I'm a small business, they happily fit me into their workflow and treated me just like the big guys.
Cramer's has the customer service and feel of a small shop, with all of the capabilities of a shop you'd find in a much larger market. Their proprietary rubber-to-metal bonding process means that my parts actually work as intended instead of failing due to improper adhesion. Thanks, Cramer's! You guys…read more →
Needed a prototype part for an idea I have been working on. Came in and was impressed by how clean and efficient their factory was. No hard sales pressure just wanted to get the job right. I will be back.