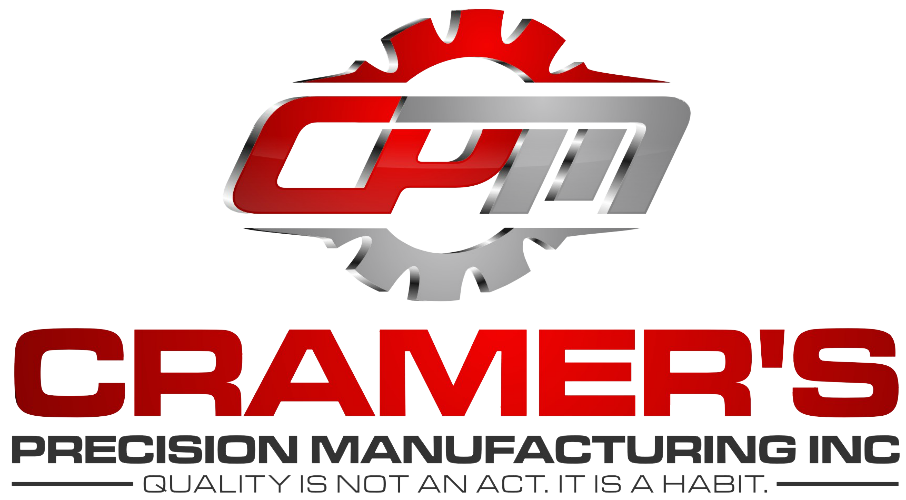 One of our many specialties at Cramer's Precision Manufacturing is using our precision cnc machining equipment for bonding rubber to metal.
It's a complicated and precise process that our experienced staff has mastered into an art form with the use of cnc precision machining equipment.
The decades of experience at our high quality machine shop has perfected our process and our top of the line high precision machining equipment produces the very best precision machine parts.
There are several steps to the process including cleaning the metal, applying the adhesive and molding them together.
Rubber Metal Bonding Process
The first step of the rubber bonding process with the use of precision cnc machining equipment is prepping the metal to have the adhesive placed over it.
Whether its metal inserts set to be entirely encapsulated in rubber or precision machine parts set to only be partially covered in rubber, the surface has to be clean.
There can be no oils, dust or residue on the metal surface. The presence of these particles will harm the bonding process by creating a barrier between the adhesive and the metal. The metal will be sent through a degreasing system for optimum cleaning.
Once the surface is free of particles and residues the adhesive can be applied.
The heat activated adhesive is applied in a manner much like spray painting.
The inserts or precision machine parts that are set to be covered in rubber are then set into a mold.
Specialized magnets are placed strategically throughout the mold in order to hold it in place.
The products set to be completely enclosed in rubber often have chalet pins in the mold in order to hold the insert in place.
The rubber is then poured into the mold and set to dry.
The adhesive is heat activated and the high temperature of the rubber will begin the bonding process between the rubber and metal.
This process is made possible with our highly efficient precision cnc machining equipment.
Bonding Products
Rubber to metal bonded products are most frequently seen in automobiles, computer equipment, industrial parts, and in electrical equipment.
In automobiles rubber bonded metal parts are used to decrease sound.
Metal on metal brushing and buffering creates noise and erodes the precision machine parts. Encasing these metal pieces in rubber greatly reduces sound and protects the precision machine parts from erosion and break down.
Often hoses, mounts, seals, and instrument panels will feature bonded rubber to metal parts. These are seen in everyday cars and trucks but especially in heavy industrial equipment.
The jobs of industrial equipment require a lot of force and therefore can create just as much noise. Having rubber encased metal parts is vital to noise reduction.
Rubber bonded to metal isn't just great at reducing noise, it is often used to protect from electrical current.
In transformers, computer parts and cable connectors electricity is being routed from one place to another, from a source to a destination in need of power.
Metal is a conductor of electricity and many parts of the transformers or cable boxes need to be encapsulated in rubber so as not to avoid conducting electricity to the wrong areas.
High Quality Standards
At Cramer's Precision Manufacturing it is our mission to supply you with the very best products.
Our cnc precision machining equipment and rubber to metal bonding process set us apart from our competitors.
We only produce precision machine parts that we will sign our name to.
Quality is the essence of every product that our precision cnc machining equipment produces. Our expert staff will provide you with only the very best in precision machine parts.
We pride ourselves on our standards of honor and excellence. At Cramer's Precision Manufacturing quality is not an act, it is a habit.
Our customers come to us for unique solutions and it is our pleasure to be able to be trusted with hard assignments.
When one of our customers needed a solution to bond rubber to metal that will withstand high temperatures, pressures and rigorous use we went to work.
The result is a unique process that allows us to safely say that the parts and prototypes we manufacture will not let you down in a high performance situation. 
Bonding Rubber to Metal is Our Specialty!
Ask us about our process, we would be more than happy to supply you with a prototype for testing. Just give us a call 541-747-6704 or upload your specs on our contact page.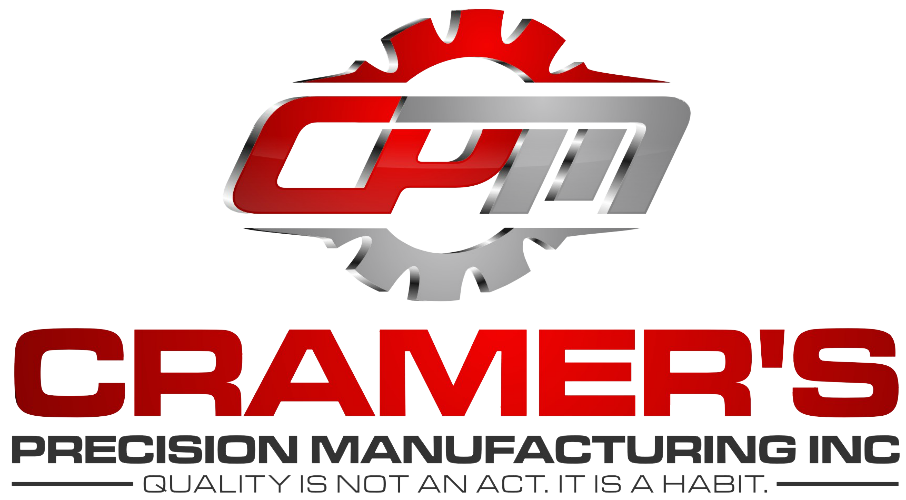 PHONE: 541-747-6704
FAX: 541-741-2538
3564 Olympic St
Springfield, OR, 97478
Had some parts made for my atv their that turn out fantastic. I went in with a part I took off not knowing if they could reverse engineer it like that but they did in only two days. The shop was super clean inside with tile floors and tons of…read more →
This is an excellent shop! Great customer service and top notch machining! Some of the nicest and most approachable folks you'll meet! Even though I'm a small business, they happily fit me into their workflow and treated me just like the big guys.
Cramer's has the customer service and feel of a small shop, with all of the capabilities of a shop you'd find in a much larger market. Their proprietary rubber-to-metal bonding process means that my parts actually work as intended instead of failing due to improper adhesion. Thanks, Cramer's! You guys…read more →
Needed a prototype part for an idea I have been working on. Came in and was impressed by how clean and efficient their factory was. No hard sales pressure just wanted to get the job right. I will be back.