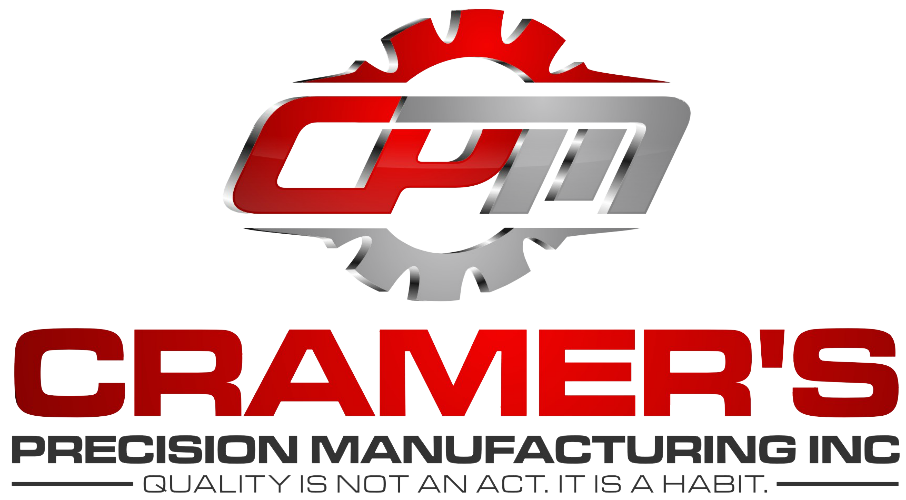 EUGENE, OREGON MACHINE SHOP SERVICES
Cramer's Precision Manufacturing is a family owned business services the Eugene Oregon Area.
We take pride in providing both small companies and large corporations with our precision CNC machining services. While we work for large companies all over the world we greatly value our local clients.
We happily serve businesses located in both Eugene and Springfield with the same dedication and standard of service that our corporate clients receive.
We believe in supporting the local economy and would be honored to serve our fellow Eugene businesses both small and large.
Shop Specialties
Our machine shop specializes in creating precision machine parts that other manufacturing shops find too complex and daunting.
With our precision CNC machining equipment we have perfected the process of creating both delicate and complex parts.
Our machine shop is the ideal location for Eugene businesses to have their prototype parts made with quality assurance while supporting the local economy.
Bring in a sketch or even a simple idea and we will manufacture it to your specifications.
With our high precision machining equipment we will custom make the parts you need and deliver it to your place of business in a timely manner.
Quality products with on time delivery are the principles of our business that have directly lead to our success.
Types of Work We Do
One of the specific areas of expertise that we have is designing parts for assembly lines.
Assembly lines are a necessary and vital part of many businesses in Eugene.
From beer to bow and arrows many companies in Eugene rely on assembly lines to manufacture their products.
Assembly lines are complex and have numerous delicate precision machine parts crucial to the system itself. Should one part break the entire line could shut down.
At Cramer's Precision Manufacturing our precision CNC machining equipment can produce the precision machine parts necessary for the function of your assembly line.
Simply bring in the broken part and we will quickly and efficiently recreate it and have your assembly line up and running again.
We believe in supporting our local businesses and would be honored to take on Eugene clients. The local economy is important to us and we value our fellow small businesses.
Eugene has numerous small and large companies alike that we would gladly serve. Our precision CNC machining processes are well ahead of our competitors.
Our shop has been in business for over three decades and more successful than ever.
Eugene Manhole Covers
We had the special opportunity to design and produce a memorial manhole cover for a long time city of Eugene Public Works Director Kurt Corey.
Knowing that they're moto is "Making lives better through the services we provide each day".
We took an idea all the way through to a working product that the customer loved. Rob Hallet wrote us "It looks terrific!
Your team did a bang up job!". We had a lot of fun on this project and it felt good to give back to our community.
Machine Shop for Your Precise Needs
At Cramer's Precision Manufacturing we operate with a standard of efficiency and integrity. Every part that we manufacture with our precision CNC machining equipment is guaranteed to be of the highest quality.
Our success is built on the quality of precision machine parts that we produce. We have a staff of expert machinists that take pride in the parts they manufacture and the work they do.
It is our passion to support other local business in the Eugene area in order to support our local economy. Entrust Cramer's Precision Manufacturing with your machining needs, where quality is not an act, it's a habit.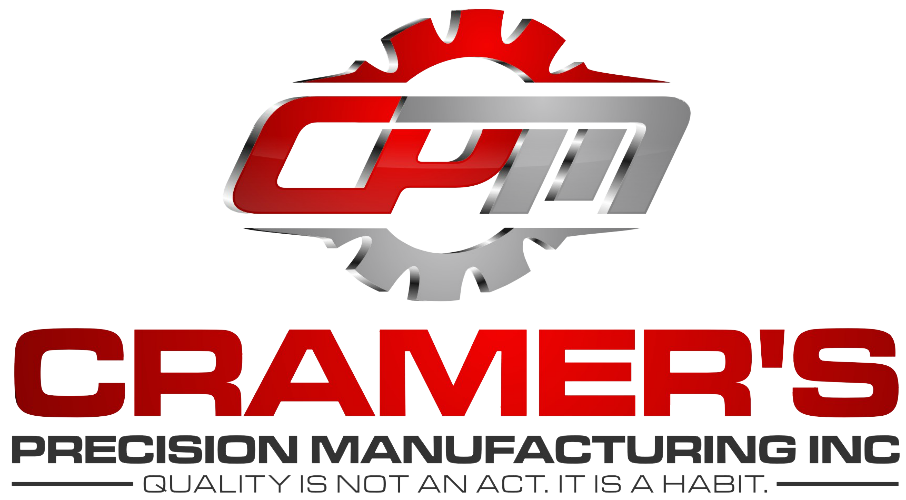 PHONE: 541-747-6704
FAX: 541-741-2538
3564 Olympic St
Springfield, OR, 97478
Had some parts made for my atv their that turn out fantastic. I went in with a part I took off not knowing if they could reverse engineer it like that but they did in only two days. The shop was super clean inside with tile floors and tons of…read more →
This is an excellent shop! Great customer service and top notch machining! Some of the nicest and most approachable folks you'll meet! Even though I'm a small business, they happily fit me into their workflow and treated me just like the big guys.
Cramer's has the customer service and feel of a small shop, with all of the capabilities of a shop you'd find in a much larger market. Their proprietary rubber-to-metal bonding process means that my parts actually work as intended instead of failing due to improper adhesion. Thanks, Cramer's! You guys…read more →
Needed a prototype part for an idea I have been working on. Came in and was impressed by how clean and efficient their factory was. No hard sales pressure just wanted to get the job right. I will be back.